Finally a directory that just runs without you having to manually update it
Create a Directory Automatically Synced with KEAP

Easily add/remove listings based on tag, provide self serve options and create new revenue streams with featured listings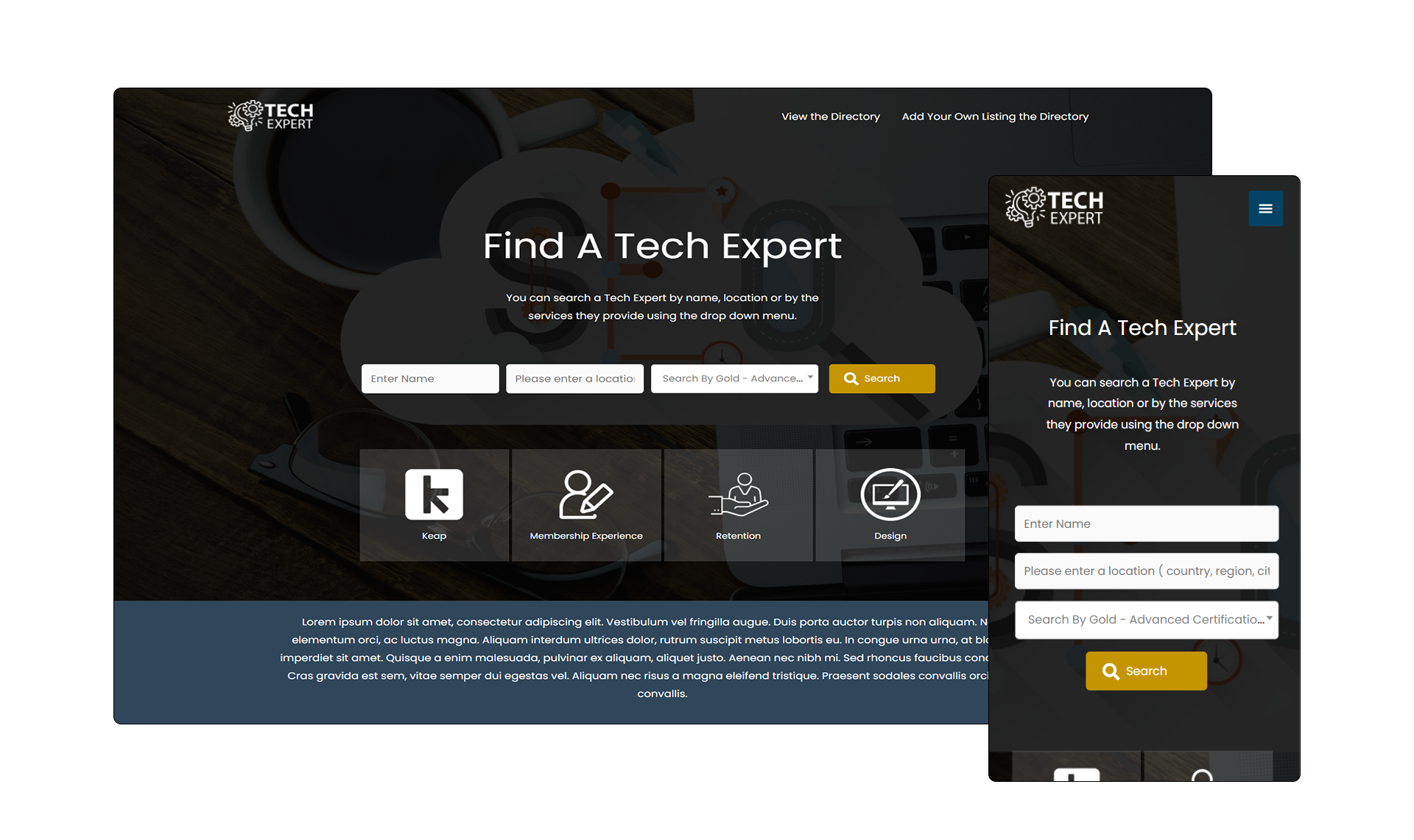 Finally, a Robust Directory Solution That Harnesses The Power of Automation

Harness the power of automation to host your own directory on WordPress. Position your business as a leader in the space, motivate students to complete programs and charge for featured listings.
Make additional revenue by charging for premium listings and increase your brand visibility.

Trusted by industry leaders

"The Directory From CRM solved a huge issue for us. After being faced with a directory platform for our worldwide trainers becoming technically obsolete, and an absence of any viable alternative, finding Directory From CRM was a godsend. The integration with Infusionsoft/Keap was a huge plus, and has completely automated our directory additions and updates. Highly recommended."
"Our previous system was old, outdated, difficult to manage, and required a ton of manual input. Making the switch to the DFC plugin was the best decision we could have ever made. It requires significantly less manual input, we've been able to add a ton of new additional features that our listees and searchers love, plus it looks great! It's also allowed us to create an additional stream of revenue."
"The Find a Teacher Directory elevates our brand and mission to create an international resource of yoga teachers with a depth of knowledge to support the healthcare systems and individuals. The directory gives us a place to showcase our Yoga Medicine® teachers. It's easy to use and runs on autopilot. The recent update to be able to search based on a certification, which is tagged in Keap, is a huge timesaver and helps highlight our teachers' accomplishments!"

This triggers them to create their listing on the directory. You can pass as much or as little of their contact info from Keap to the directory. 
The contact updates their listing adding a photo, bio, public email or anything else you want. 
The listing is then displayed based on having the correct tags in Keap. Just remove the tag to remove them from the directory.
The Directory From CRM is
Perfect for Businesses That Want To:

KEAP campaign for easy automation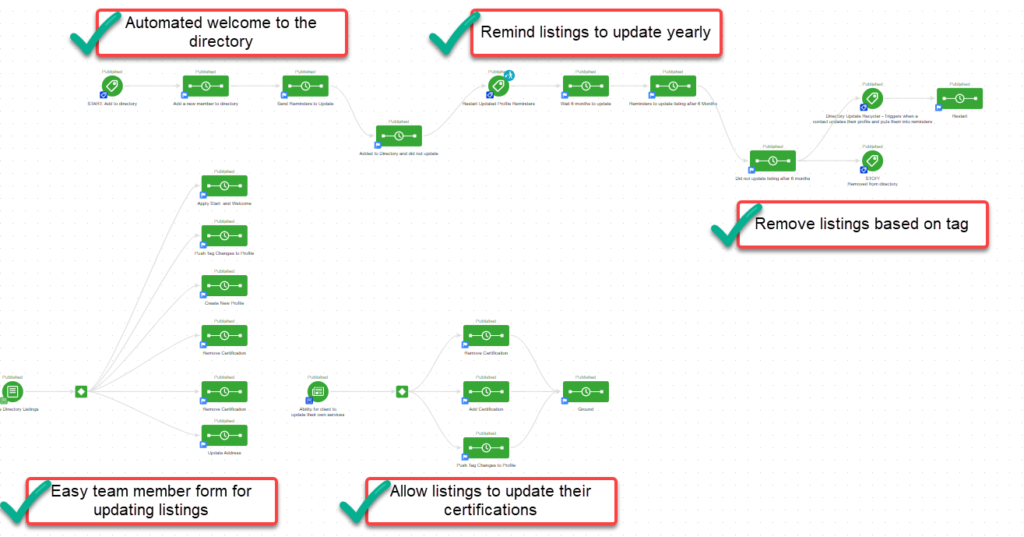 Plugin Download + Self Setup
Download the plugin and set it up yourself
How to docs on campaign setup

How to docs on plugin setup​
Plugin Download + Basic Setup
Let us setup the plugin, campaign and customize yourself
Keap directory Campaign Installed

Custom branding based on your styling
Plugin Download + Advanced Setup
We'll set everything up and customize for you
Everything in basic setup

Advanced Keap campaign setup

Udpate profile page setup

Up to 6 badges based on tags setup
A complete directory site setup and maintained for you!

You can add the directory plugin to your site. If you would prefer a complete setup like Jack Canfield, then we can do that for you. No need to add it onto your current site and have to maintain it. We'll set you up on our advanced platform, customize the site to your branding and add up to 3 additional pages. All setup comes with the Business Tech Ninjas Stability Guarantee. Starting at $5000 USD
Frequently asked questions

Yes, we can do this for your for an additional fee. Get in touch with us here.
You can also send an email to all of your listings and have them update their profiles or do a manual migration.
Yes, the DFC plugin works with Keap.
Yes, just add a tag to the premium listing and remove it.