Free yourself from the time suck of troublesome tech with full service support from the industry leaders in membership websites
Your business is growing but so is the amount of time that you spend putting out fires with your technology. You try to figure it out on your own, but it takes so much time away from everything else. You submit a help ticket with your software providers only to be told it's not their issue. Do any of these problems sound familiar? 
If only there was someone that you could send all of your tech issues to that didn't cost a fortune…
Get Full Service Support & Free Yourself From Your Tech
BTN offers full service Care Programs to fit your growing tech needs without breaking the bank. We have built and maintained hundreds of membership websites for 10+ years making us the industry leaders when it comes to solving issues with complex system.
We'll figure it out for you and hold the software developers accountable. This takes the tech off of your plate and allows you to knock out that to-do list.
It's a one-stop shop for all your tech needs.
All Care Programs include:
Simply send an email to our support desk explaining the issue you or your customer is having. Tell us what you or someone else did, what was expected to happen and what actually happened. From there our Care Team takes full ownership of the issue and sees it through to a resolution. 
Cancel anytime, no long term contract, we guarantee our work* 
Foundation
Best for a business that is looking for basic maintenance and some help when needed
Up to 2 hrs of lvl 1 support
Core
Best for a business that needs help troubleshooting both the site and automation setups
Up to 5 hrs of lvl 1 support
Plus
Best for businesses that need help with orders, automation and site maintenance
Up to 10 hrs of lvl 1 support
The Care Program's purpose is to help support you in the running of your site and to get what you need to do done. If functions or features need to be built out, this would be additional work above and beyond your Care Plan. 
For instance, there is a repeated issue of members not getting their passwords when they sign-up. The Ninjas will suggest that you upgrade your system to our Welcome and Nurture to fix this proactively. This additional build work would be an additional cost. As a Care Program member, you get a discount and priority for your start date.
Another example might be that you want to send out a new offer to your list: two groups with different discounts. This is considered build work and would require a scoping call and an additional fee.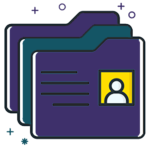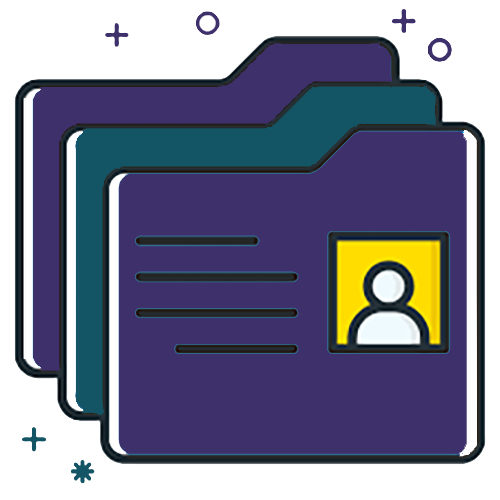 Not ready for a Care Program but do you want to have the Ninjas on hand in case you need help? With Just Hosting, you get the BTN maintenance of your site. If you need additional support then it can be purchased for a fee.
Here's What Our Clients are Saying
"Great people who are well organized, do a great job, do what they say they're going to do, and are always quick to respond to questions or issues. A rare combo of traits."
"Melodie and her team at Business Tech Ninjas have handled 'All-Things-Tech" for MUTU System for over 4 years and I cannot recommend them highly enough. From complex programming projects like creating a bespoke checkout or building an entire membership site, to the daily troubleshooting, tweaking and ongoing maintenance of our entire e-commerce platform – BTN have got it covered."
"You provide me with someone I can reach out to at any time (during my work hours) and they will get back to me with the answer and if they don't know the answer they still get back to me quickly and tell me "I don't know but I am looking into this for you". Your team also makes my day-to-day job here at BGS sooooo much easier."
Frequently Asked Questions
The care program covers anything that falls into the operations and stability of what you have. We'll sort out problems that come up, improve design and fix issues. 
Care program subscribers get a 30% discount on web hosting. 
We will work with WP Engine, Siteground or Nexaccess to sourt out issues if you are hosted with them. Any other host is subject to approval and you may not be accepted into the Care Program. 
We'll let you know if it falls out of scope. If it is something we offer as a project, we'll give you a cost for it. If it's a task that just takes time, we'll give you an hourly rate to complete it. 
For instance, if you want a new Welcome & Nuture campaign, it would be a project. If you have a list of 40 contacts that need to be manually updated, there would be an hourly rate to complete it for you. 
We'll be sad and ask how we could have done better. You can cancel at anytime with 30 days notice. This gives us time to offboard you and ensure you have what you need to keep going with the site. We'll send you a goodbye email with the items to watch out for and what needs to be done going forward. 
We work 9-5 EST. We have a code red system that if something is urgent you can get a hold of us 24hrs a day, 7 days a week. This is for things like if your site goes down. We do not recommend you work on launching something new outside of business hours. 
We are maintaining your site whether you send us issues or not. Our Care Program's proactive approach means that few troubleshooting issues should come to your attention. The Care Plan is there to support you as you are working with the site. 
The value in the Care Program is that we proactively solve issues BEFORE you email us about them. 
to get started and put your website woes behind you!
*Work Guarantee – We guarantees the stability of our work. This guarantee is void if changes are made to the system by anyone other than BTN or from external factors outside of our control.